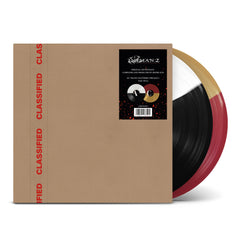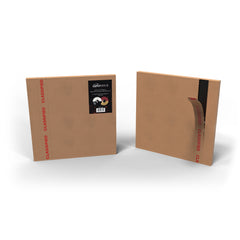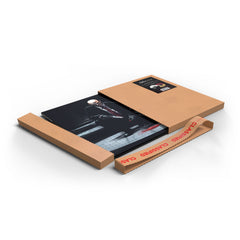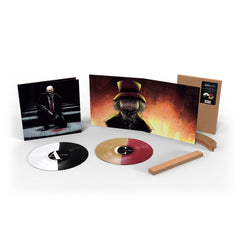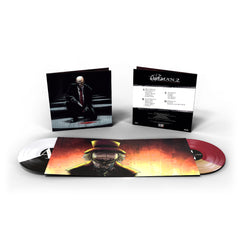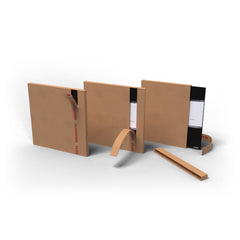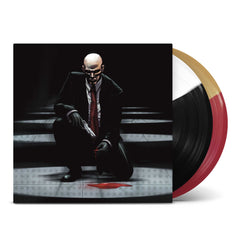 Hitman 2: Silent Assassin (Limited Edition Deluxe Double Vinyl)
£36.00
Album:
Hitman 2: Silent Assassin (Original Soundtrack)

Artist:
Jesper Kyd

Product information:
20 tracks from the 2002 stealth-action game
Sealed mailer marked "classified"
Laced-exclusive Limited Edition
Half/half effect heavyweight LPs in black & white and deep red & gold
Deluxe double gatefold sleeve
Brand new illustrations by Daniel Weisz
Additional composition and arrangement by Pierre Földes
Shipping estimate:
February 2024

...................................

47 is no stranger to carefully placed needles…

Jesper Kyd and the team at IO Interactive agreed to change instrumental direction for the intentionally more grand and mainstream sequel Hitman 2: Silent Assassin. Plunging headfirst into the world of orchestral melodrama, Kyd worked with the Budapest Symphony Orchestra and Hungarian Radio Choir to imbue the second Hitman game with a sense of strife and splendour. His signature style is still intact in the live recorded orchestrations: strong melodies, catchy rhythms and harmonic influences from all over the globe. The early series' trademark groovy electronica fills out the soundtrack, incorporating world music elements to suit 47's globetrotting escapades.

...................................
*All images shown here are mock-ups.*
...................................
Track List

DISC 1
SIDE A
Hitman 2 Main Title
Waiting for Action
Action Begins
47 Makes a Decision
The Penthouse
Japanese Mansion

SIDE B
Japanese Snow Castle
Streets of India
Mission in India
47 in St. Petersburg
Trouble in Russia
Desert Sun

DISC 2
SIDE A
Arabian Dance
The Setup
End Boss
Slow Ambience
Fast Ambience

SIDE B
H2 Exploration
H2 Action
Dreams of Istanbul (Bonus Track)