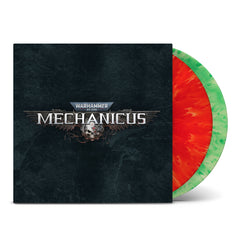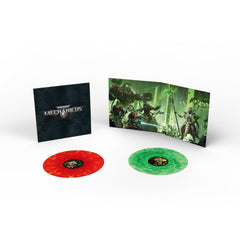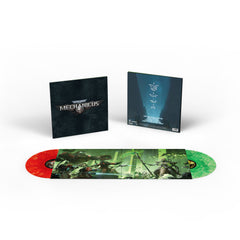 Warhammer 40,000: Mechanicus (Deluxe Double Vinyl)
£36.00
Album:
Warhammer 40,000: Mechanicus (Original Soundtrack)

Artist:
Guillaume David

Product information:
11 remastered tracks from the 2018 turn-based tactics video game
Red and green cloudy heavyweight discs cut at 45RPM

Deluxe gatefold sleeve 
Spot gloss UV on front cover
...................................

Praise the Omnissiah! Laced has formed a tactical alliance with Games Workshop, Bulwark Studios and Kasedo Games to release the towering music for tactics video game Warhammer 40,000: Mechanicus on vinyl. 

11 mighty tracks have been specially mastered for vinyl, and will be pressed to heavyweight discs in cloudy-effect red and green. These slip into a deluxe gatefold sleeve branded with a spot gloss UV logo. Artwork is by Bulwark Studios.

Guillaume David's soundtrack has garnered praise for its impossibly grandiose atmosphere, achieved through the brilliant blending of real church organ, choir, synthesisers and other electronic elements. One mustn't be fooled by mentions of the organ or mechanical-religious overtones of the game though: David is also unafraid to drop heavy beats, with deep grooves to be found on tracks including "Warriors of Mars", "Millennial Rage" and "Noosphere". Numerous 'reacts' videos online attest to the overawing power of the score, both in its immediacy and depth.

................................... 
*All images shown here are mock-ups.*

...................................


Track List

DISC 1

SIDE A
Children of the Omnissiah
Caestus Metalican
Lost Civilizations
Immortal Machine
Noosphere

SIDE B
Dance of the Cryptek
Millennial Rage


DISC 2

SIDE A
Warriors of Mars
Treacherous

SIDE B
Overlord
Binary Signal