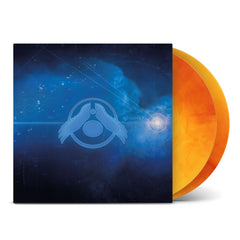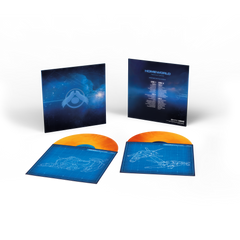 Homeworld Remastered (Limited Edition Deluxe Double Vinyl)
£36.00
Album:
Homeworld Remastered (Original Soundtrack)

Artist:
Paul Ruskay

Product information:
37 remastered tracks from the pioneering space RTS title
Limited Edition featuring two orange galaxy effect heavyweight discs
Silver laminated widespined outer sleeve
Printed inner sleeves
Artwork by Relic Entertainment and Gearbox Entertainment
Shipping estimate:
February 2024

...................................

As the developers at Relic Entertainment busily crafted the grand space strategy of 1999's Homeworld, series composer Paul Ruskay was left largely to his own devices in crafting the now iconic score. He took diverse inspiration from Vangelis' score for Blade Runner, Brian Eno, the sampling of traditional instruments from all over the globe by Algerian DJ Cheb i Sabbah, and ambient electronica duo Delirium. Homeworld's score was born of limitations thanks to Ruskay's "primitive setup" of synthesiser, sampler and sequencer — at the time his Studio X Labs were being built around him — and this forced him to produce instinctive, live mixes.

During the Homeworld Remastered Collection restoration process, Ruskay dug out the original music DAT tapes out of a shoe box, dusted off decade-old Pro Tool Studio sessions, and had uncompressed versions made of all tracks. Subtle, faithful musical elements were added to help widen the mixes of the first Homeworld, before it was then mindfully remixed and sequenced.

...................................
*All images shown here are mock-ups.*

...................................

Track List

Disc 1
Side A
The Guidestone
The Beginning
Hyperdrive Test
Outer Kharak System
The Kar-Selimin
Turanic Raiders
Return to Kharak

Side B
Did Not Survive Interrogation
The Great Wastelands
The Bentusi
Tradeship Exchange
Pursuit
Imperial Battle (Original)
Imperial Battle (Remixed)
Imperial Transmission
Into the Heart of the Galaxy
No One Returns
The Gardens of Kadesh

Disc 2
Side A
Ultimatum
Swarmers Attack
Similarities
History of the Kadeshi
The Sea of Lost Souls
Entering the Outer Rim
Heavy Radiation
The Emperor Speaks
The Bentusi Under Attack
The Rebellion Begins

Side B
The Karos Graveyard
Hiigara System
Bridge of Sighs
Hyperspace Inhibitors
Final Preparations
Headshot Asteroid
Final Throes
One Step Too Close
Tutorial