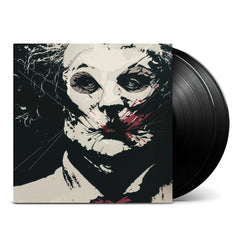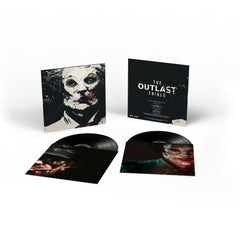 The Outlast Trials (Deluxe Double Vinyl)
£36.00
Album:
The Outlast Trials (Original Soundtrack)

Artist:
Tom Salta

Product information:
• 35 tracks from the soundtrack to the co-op multiplayer horror game
• Standard Edition black vinyl
• Printed inner disc sleeves
• Widespined outer sleeve

Shipping estimate:
March 2024

...................................

Red Barrels and Laced Records are putting their co-op partnership to the test with the release of Tom Salta's deeply unsettling soundtrack for The Outlast Trials on good ol' fashioned vinyl.

The complete 35-track soundtrack has been specially mastered for vinyl and will be pressed to heavyweight LPs. These come in printed inner sleeves alongside a liner notes insert (with messages from the composer & audio director), all housed in a widespined outer sleeve with artwork by the Red Barrels team.

Composer Tom Salta (Deathloop, PUBG, Halo) is a master of modern and traditional scoring techniques and is renowned for his ability to metamorphose his musical persona. The musical palette utilised in The Outlast Trials ranges from haunting orchestral compositions to the depths of dark organic and synthetic textures, culminating in moments of pure aural pandemonium. Salta's incorporation of unnerving diegetic music — spanning eerie pastiches of mid-century styles — creates an unsettling contrast that deepens the overall experience of the score. The Outlast Trials soundtrack is a spine-tingling journey through the very essence of fear and despair.

...................................
All images shown here are mock-ups.

...................................

Track List

Disc 1

Side A
Let the Trials Begin
Forget the Past
Triage
Clean Slate
Too Many Cooks
A Night at the Theatre
Meet Dr. Futterman
Grind Your Problems Away
The Weight of Memories
I Love it Here
Permanent Record

Side B
Let Go of the Past
Burden of Skeletons
Every Last Bastard
My Little Piece of Heaven
You Don't Have to Do This
We Got Laws Around Here
The Promise of a Dark Room
Snitch
Well Done

Disc 2

Side A
A Place So Wonderful
No Rules at the Fair
Come to the Fair
Killjoys Aren't Allowed Here
The Root Canal
Dental Hygiene Time
Brush Your Teeth

Side B
High and Dry
Punish Them, Daddy
Covent Garden Nuns
Little Angels
Can't Get It Out of Your Head
A Cross to Bear
Motherless Children
We're All Getting Better Together